Looking for a website content writer and/or editor? Here are some of the websites I have written content for and/or edited. Scroll down for an article on website content and how to write it effectively.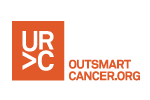 outsmartcancer.org
How to write effective website content
Need a company website put together, but no idea where to start with the words? Here's a few basic rules to get you started.
1. Make it clear what your company offers at first glance.
Web copy is scanned, not read. Your web visitor should be able to tell at a glance what it is you do or sell. If your website content writing is lazy or confusing, or your site looks complicated, your potential customer will go elsewhere – at the click of a button.
So how do you get your message across? Put your most important points first: What do you do? What can you do for them? And make sure your headline communicates what you're about.
2. Simple statements often work best when it comes to content.
Remember, your visitor wants to know at a glance, what you have to offer. Your website content should be simple and self-explanatory. Write copy that is understandable to the average person –leave being clever for other mediums.
3. Do your keyword research.
Keywords get you found online, so do your research and work out what the keywords are that will help people to find you.
Search engines use keywords to work out what your piece is about. They then comparing your piece to others that target similar keywords, judging it on relevance and popularity, and rank you accordingly.
Basically, the better your keyword, the higher you rank.
Check out yoast.com/academy/keyword-research-training/ for more information.
4. Use these basic rules for making your content easy to read.
Use bullet points to break up chunks of copy.
Use sub-heads or cross-heads to break up your text and summarise your main points.
Use short paragraphs – four sentences max.
Skip unnecessary words; avoid repetition.
Don't use jargon.
Use the active tense where possible; eliminate the passive.
Use the word 'you' – make your web visitor feel like you are talking to them directly.
5. Vary your sentence style.
Try using short simple sentences to grab attention, then longer ones to flesh out your ideas. Don't write vaguely or be lazy – choose interesting verbs for important actions, and more conventional ones for variety. This will make your content writing more exciting and engaging.
6. Content editing: it's a must. Do it once. Do it twice. Do it again.
Once you've finished writing it, review your content for errors or missing information. Double check the meaning of words. Catch mistakes before they happen. Don't assume. Look up spelling and grammar and make sure you've got it right. Afterall you want your web visitor to trust you, right? You don't want them laughing at you instead.
7. Keep in mind your target audience as you write.
Just because you know a lot about the topic you are covering in your website content, bear in mind your customers are likely to be less informed. Write content that is accessible to them whatever their level of knowledge.
8. Use a call-to-action
A call-to-action is a button or link that encourages your website visitor to contact you or take the next step to become your customer. If you don't have a call-to-action, your content will likely be way less effective at gaining you customers. You should have a call-to-action on each page of your website.