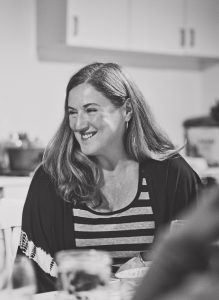 I'm Heather Millar, owner of Zest Communications, a writing and editing consultancy, and Life Stories Ink, a life story writing company and ghostwriting service.
I'm an accredited editor with the Australian Institute of Professional Editors (IPEd) and on the board of Life Stories Australia.
Scroll down for more about me.
I'm a writer, editor, proofreader, ghostwriter, life story writer …
Having been in the business for over 20 years, and in a range of different roles in the UK and Australia before starting my own editorial consultancy Zest Communications, you could say my experience is widespread.
These days I edit everything from government documents and reports to non-fiction books, particularly memoir.
I was managing editor at John Brown Publishing in London and Hardie Grant Publishing in Melbourne, as well as editing medicSA – the member magazine for the Australian Medical Association (SA Branch) – for eight years, and Vital Health magazine for National Pharmacies for six years before that.
I have worked in communications roles in government and other organisations. I know how to make your documents and publications sing. Whether it's a magazine article, newsletter, website content, blog post, annual report or brochure, I can help. I also specialise in turning complicated bureaucratic material into plain English.
As a life story professional, it is my passion to help people tell their stories. It started with recording my father's memoirs before he passed away, then I began volunteering at the Calvary Hospital in North Adelaide as a biographer, recording the memoirs of palliative care patients. I saw the gift it gave them – having their story witnessed before they died and what a great legacy it was for the family. Here's an article I wrote about it.
That's when I started working as a ghostwriter and life story writer more generally, helping people shape their stories into a book, and when I joined the international group of 'biographers without borders' at scribiomemo.com. You can find out more about my life story work at Life Stories Ink.
I am on the board of Life Stories Australia and a former board member at the Cancer Care Centre. I offered communications support and edited their newsletter Healthy Living. I was also on the Board of Australians Against Racism, for whom I co-edited two books of refugee stories: Dark Dreams: Australian Refugee Stories and There's No Place Like Home (Wakefield Press).
My educational qualifications are as follows:
- BA in Psychology and English from the University of Tasmania
- Diploma in Professional Writing and Editing from RMIT
- Diploma in Transpersonal Counselling from the IKON Institute.
You can see my LinkedIn profile here
"Engaging Heather to edit my manuscript was the smartest, wisest decision I made, as a novice writer. She was a godsend. I know Heather will treasure and shape the words you wish to share with others, while holding you and your story safe."
Tess Spratt, author of Finding Love.