Book editing
Looking for a book editor to take your manuscript to the next stage?
You've written a memoir, biography or other non-fiction book. Now you need some professional editing advice with the next stage. There are a range of options a professional book editor can offer you …
Manuscript assessment
A manuscript assessment can be a great help once you have an early manuscript draft you are happy with. Your book editor will review your manuscript and advise on your manuscript's strengths and weaknesses, and how it can be improved.
An assessment does not involve a detailed edit. Instead, you will receive a written report about your manuscript in terms of its style, structure and language. It's a cheaper option than a developmental edit, and it can guide you to make structural changes yourself.
Developmental editing
With developmental editing, your book editor will give your entire manuscript an indepth edit. Developmental editing is sometimes called 'structural editing', 'substantive editing' or 'content editing'. It is a 'big picture' level of editing that aims to ensure your structure, content, language, style and presentation all work together effectively.
Copy editing
With content editing – sometimes called 'line editing' – your book editor will ensure the words you have written are accurate, consistent and as clear as possible.
Proofreading
A proofread takes place towards the end of the production process. It's a final check over your manuscript before you go into design and print. You will also need a proofread once the book has been designed, to make sure everything is in order.
Sample edit
If you wish, your book editor can undertake a sample edit of your manuscript, so you can get an idea from the outset what's involved. There is usually a small charge involved in a sample edit, but this can be deducted from the overall fee.
You can read more about the levels of editing on the Institute of Professional Editors website.
Please get in touch to discuss your editing needs.
Contact me for a quote and/or sample edit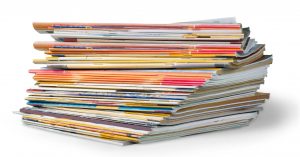 Document and website editing
Looking for an editor for your document, magazine or website?
Whether you need a magazine, website or government report edited, I can help. I have many years' experience in publishing and communications, so you can rest assured I will edit your document well. Check out my portfolio to see the range of magazines and publications I have edited.